Teach Your Kids How To Code

With most children having access to either their own tablet or cell phone, it can be hard to make sure they're actually learning and not just slicing fruit or killing zombies. There are plenty of educational apps out there, we even have a page of educational apps that we've featured in our monthly newsletters. But why not download an app that will teach and give your child a skill they can use throughout their life? The best way to do this is with a coding app.

In an article for The Guardian, Dr. Dan Crow discusses why he believes that every child should learn to code. "Anyone can learn to code. In a few hours you can pick up the basic skills and in a few weeks you will be able to build useful applications and websites." Dr. Crow believes that "software is becoming a critical layer of all our lives. It is the language of our world. In the future, not knowing the language of computers will be as challenging as being illiterate or innumerate are today."

Making sure that children can learn computer science skills early makes it easier for them to progress in our ever advancing technological and engineering fields later in their lives. Even though the first few sessions of coding will likely result in more than one exclamation of something "not working," your child will have learned skills that will follow them throughout their life. By encouraging learning how to code, you'll also be encouraging learning how to think "computationally," a way of thinking that combines "mathematics, logic and algorithms, and teaches you a new way to think about the world."

Crow explains that "computational thinking teaches you how to tackle large problems by breaking them down into a sequence of smaller, more manageable problems. It allows you to tackle complex problems in efficient ways that operate at huge scale. It involves creating models of the real world with a suitable level of abstraction, and focus on the most pertinent aspects. It helps you go from specific solutions to general ones."

This month's app of the month is is ScratchJr. ScratchJr is a coding app designed with young children (ages 5-7) in mind and aims to help them learn important new skills as they program their own interactive stories and games. With ScratchJr, children don't just learn to code, they code to learn. In the game kids can make characters move, jump, dance, and sing by snapping together graphical programming blocks. In the process, children learn to solve problems, design projects, and express themselves creatively on the computer.

ScratchJr is a collaboration between the Lifelong Kindergarten research group at the MIT Media Lab, the Developmental Technologies research group at Tufts University, and the Playful Invention Company

ScratchJr is available for both Apple and Android devices, and the original Scratch programming language (designed for ages 8 and up) is available on the web too.

Compatibility: Requires iOS 7.0 or later on Apple devices and Android 4.2 or later for Android devices.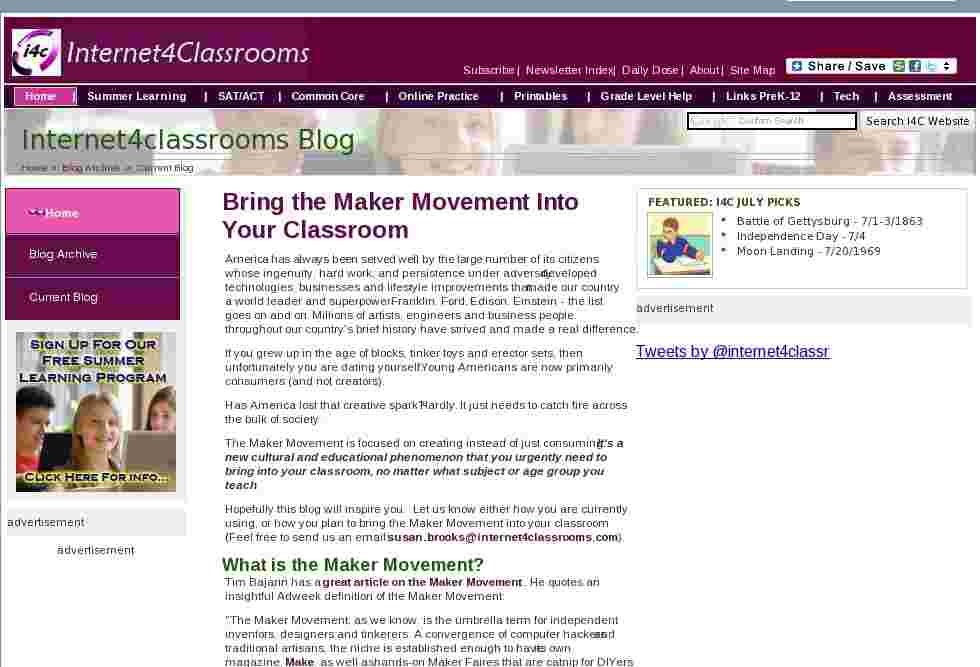 Custom Search